About the Firm
We apply the language of law in order to meet particular expectations of both individual and business clients.
The Firm focuses on providing legal services for both individual and corporate Clients.

The scope of our activities includes consulting as well as legal and administrative support of individual persons, companies and public institutions. We coordinate and represent the interests of our Clients in court cases.
Support and safety
Law is a challenge. As professionals we are aware of the difficulties which it poses to our Clients. This is why we put our best efforts so as they could face it successfully.

With deep belief in the power of cooperation, our work is based on good communication and every-day presence in legal life of our Clients. This enables us to protect their interests with due care and reliability.
Experience
Knowledge evolves over time. Our long-term presence on the market, supported by cooperation with Polish leaders in the business of cosmetics as well as leading European IT companies obliges us to maintain high standard of our services.

Familiarity with projects and specifics of cooperation with foreign companies allows us to provide active support in contacts with international partners, including the coordination of business negotiations in English.
Individual approach
We know how valuable time is. Therefore we use it wisely to understand the essence of each problem and to develop optimal, well-tailored legal solutions. The case of each Client is treated individually whereas its proper and fast coordination is the responsibility of a dedicated employee of our Firm.

Responsibility
Establishing and running business requires not only extensive legal knowledge, but also the ability of its practical application in modern organizational and legal forms.

Proper selection and use of available legal instruments guarantees safety and comfort for those who every day are in charge of development and stability of their businesses.

Due to the nature of their professional activity, our legal advisors have compulsory civil liability insurance, issued in compliance with the Regulation of the Minister of Finance from December 11, 2003 concerning compulsory civil liability insurance of legal advisors (Journal of Laws 03.217.2135).
Practice areas
The firm specializes in providing complex services in various areas of law.
Commercial and trade law
As experts in providing services for corporate clients, we assist companies at every stage of their development. Not only do we create, transform and restructure companies, but we also offer advice in terms of choice of optimal legal solutions.
Public Procurement Law
We provide full support to participants of public proceedings. Vast knowledge about procedures and formal requirements connected with the bidding process enables us to provide comprehensive assistance in the preparation and conduct of tenders as well as representation of their participants before the National Board of Appeal.
Intellectual and Commercial Property Rights:
We support originality. Hence we pay great attention to proper protection of innovative ideas of our Clients.

Our offer includes widely understood consultancy connected with the protection of copyrights, patents, trademarks or licenses. At the same time we secure Client's interests in all sorts of transfers of rights as well as their infringements.
Civil law
We have extensive experience in managing cases related to the enforcement of debts on both pre-litigation (request for payment, out-of-court settlements), court and enforcement stages.

Our services include representation of Clients in court and enforcement proceedings.
Data protection law
We assist our Clients in preparing data protection,confidentiality and information security procedures.
We also conduct implementation and verification audits for data administrators and processors. We offer support in training courses and providing services of Data Protection Officer.
Administrative law
Our Firm offers assistance in preparation of applications and appeals against decisions. We represent Clients in administrative proceedings conducted before due organs of public administration and courts of various levels.



Our team
Górski & Szetela is a team of experts and enthusiasts of law.
Legal Advisor - the founder of the Law Firm
Grzegorz Górski
Graduate of the Faculty of Law at the University of Rzeszów in 2006. After accomplishment of his internship for legal advisors in 2011, he was inscribed on the list of legal advisors maintained by the District Chamber of Legal Advisors in Rzeszów.

Legal cooperation with the leaders of cosmetics and IT industries allowed him to gain valuable experience in provision of services for corporate clients.

As the founder of the Górski & Szetela Law Firm, he continuously supports his Clients in the field of commercial law, labor law as well as in issues connected with intellectual and commercial property rights. He also represents their interests in course of conducted court cases.

His specialization focuses on debt recovery, issues connected with copyrights, IT and modern technologies as well as on broadly interpreted business consulting. He also has wide experience in representing parties in civil and familiy cases.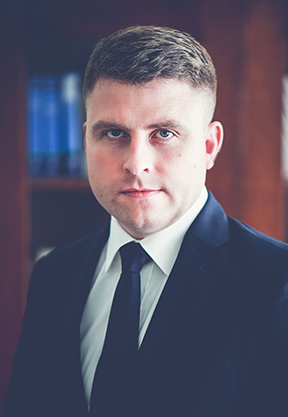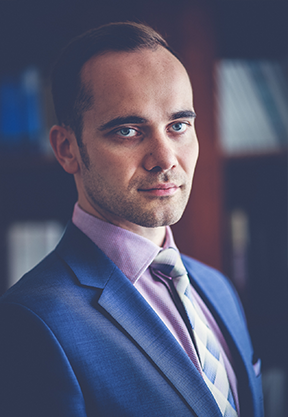 Legal Advisor - the founder of the Law Firm
Marcin Szetela
Graduate of the Faculty of Law at the University of Rzeszów and the former participant of the scholarship at the Staffordshire University in the United Kingdom. After accomplishment of his internship for legal advisors in 2011, he was inscribed on the list of legal advisors maintained by the District Chamber of Legal Advisors in Rzeszów.

His specialization focuses on the provision of legal services for Polish and foreign corporate clients, in particular in the IT sector. Vast experience gained in course of his cooperation with the leaders of IT industry in Poland allows him to provide efficient service for IT companies, irrespectively of their stage of development as well as ecountered legal circumstances.

Profound knowledge, supported by a diversity of experiences in the field of commercial and business law as well as technology and public procurement law finds its practical application in skillfully conducted contract negotiations and legal representation of his Clients.
Attorney - Partner
Monika Domino-Wolańczyk
Graduate of Intellectual Property Rights Postgraduate Studies at the Jagiellonian University. Entered the attorney's directory led by District Bar Association in Rzeszów.
Commission expert for the reform of General Data Protection Regulation in the European Union set up by the Inspector General for the Protection of Personal Data. Member of the Committee of the Data Protection in the Polish Chamber of Commerce in Warsaw.

Experienced lawyer with a demonstrated history of working in companies from the energy sector and reputed law firms. Since 2009 as a leading internal auditor of the ISO 27001, and since 2011 auditor of the internally integrated management system according to ISO 9001, ISO 14001, PN-N 18001.

Longstanding practice in implementing data protection documentation and Information Security Management System. Specialized in new technology law, e-commerce law and intellectual property law.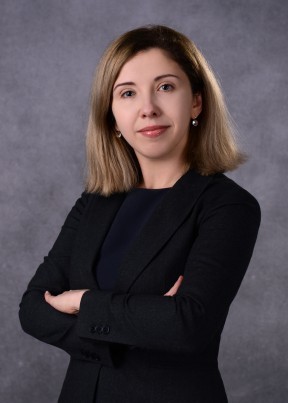 Call us
Need legal advice?
Meet our Legal Advisors.